2021 Sponsors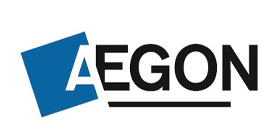 Aegon - helping people achieve a lifetime of financial security
We're one of the UK's largest providers of life insurance, pensions and asset management. As part of Aegon N.V., we benefit from global strength combined with our experience and deep understanding of the UK market.
We use our insight and expertise to offer long-term savings and retirement solutions, workplace savings propositions and protection solutions to help your clients get closer to their financial goals.
At Aegon, we want to enable people, through employers and advisers, to make empowered choices for the moments that matter. And we believe getting more people to access financial advice will improve their financial wellbeing. That's why we're proud to be the first founding partner member of the Initiative for Financial Wellbeing (IFW) – a not-for-profit organisation supporting the financial planning sector with financial wellbeing initiatives.
We're dedicated to working in partnership with you and your business, championing the value of your advice and providing insight and support to help you navigate uncertain times.
​
Capital and Trust
Established in 2014, Capital and Trust are one of the UK's leading mediators in the sale of financial services businesses. We have completed on nearly 400 company sales since we began trading, and 43 wealth management transactions in 2020 alone, with deal sizes ranging from £380k to £38.5m. We have relationships with nearly every wealth management buyer in the UK, and we help sellers fully understand the differences between acquirer's propositions so they can make an informed decision on which option best suits their ambitions. 
When selling a business, the headline value is obviously significant, but rarely the most important factor - with many sellers being seduced by a number that is unachievable when they understand the expectations of the buyer, or the earn out criteria and the caveats affecting payment. Among other criteria to consider is liability terms for advice given pre-deal completion – since these also vary greatly from buyer to buyer. We have a network of specialist providers of compliance, legal and tax advice to help you on every step of your journey – and important to note is our cost is covered by the buyer. 
Our brokers have relevant business backgrounds and range from former financial advisers to solicitors to chartered accountants and we are a regular provider of commentary for the industry media. We have been professional witnesses in valuation disputes and negotiated deal terms on numerous complex mergers.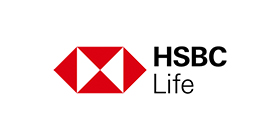 HSBC Life
HSBC Life (UK) Limited is part of the HSBC Group, one of the world's largest banking and financial services organisations. HSBC Group serve more than 40 million customers worldwide through a network that covers 64 countries and territories in its geographical regions: Europe, Asia, North America, Latin America, and Middle East and North Africa.
We aim to be present where the growth is, enabling businesses to thrive and economies to prosper, and, ultimately, helping people to fulfil their hopes and realise their ambitions.
HSBC Life (UK) is a subsidiary of HSBC Bank plc and was founded in the UK in 1970.
HSBC Life (UK) Limited offers a range of insurance services to meet protection and wealth management needs and help clients to manage, protect and grow their wealth. Our services and solution are available through HSBC banking channels and selected third-parties, including financial advisers and aggregators.
For more information on HSBC Life (UK) range of services go to https://www.life.hsbc.co.uk/ and for more information on HSBC please go to https://www.hsbc.com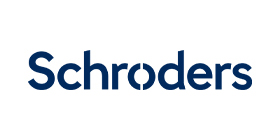 Schroders Investment Solutions
From our decades of experience working closely with financial advisers, we understand that no single 'solution' will work for all clients. You need different solutions to fulfil the requirements of clients with different needs, risk profiles, levels of wealth and views on investment.
Schroder Investment Solutions offers active, blended and sustainable investment approaches so you can support the different ways in which your clients wish to invest. The range provides a broad choice of multi-asset funds and model portfolios to suit clients across the full risk profile spectrum. The funds and portfolios are available across a wide range of platforms. Each solution focuses on delivering strong outcomes for clients, by leveraging Schroders' proven investment expertise.
---
To discuss sponsorship opportunities for the 2021 Money Marketing Awards, please contact:
Mal Shah
T: +44 (0) 208 075 8142
E: mal.shah@moneymarketing.co.uk